Inaugural Presidential Talk
Director, McGill-Queen's University Press
June 2013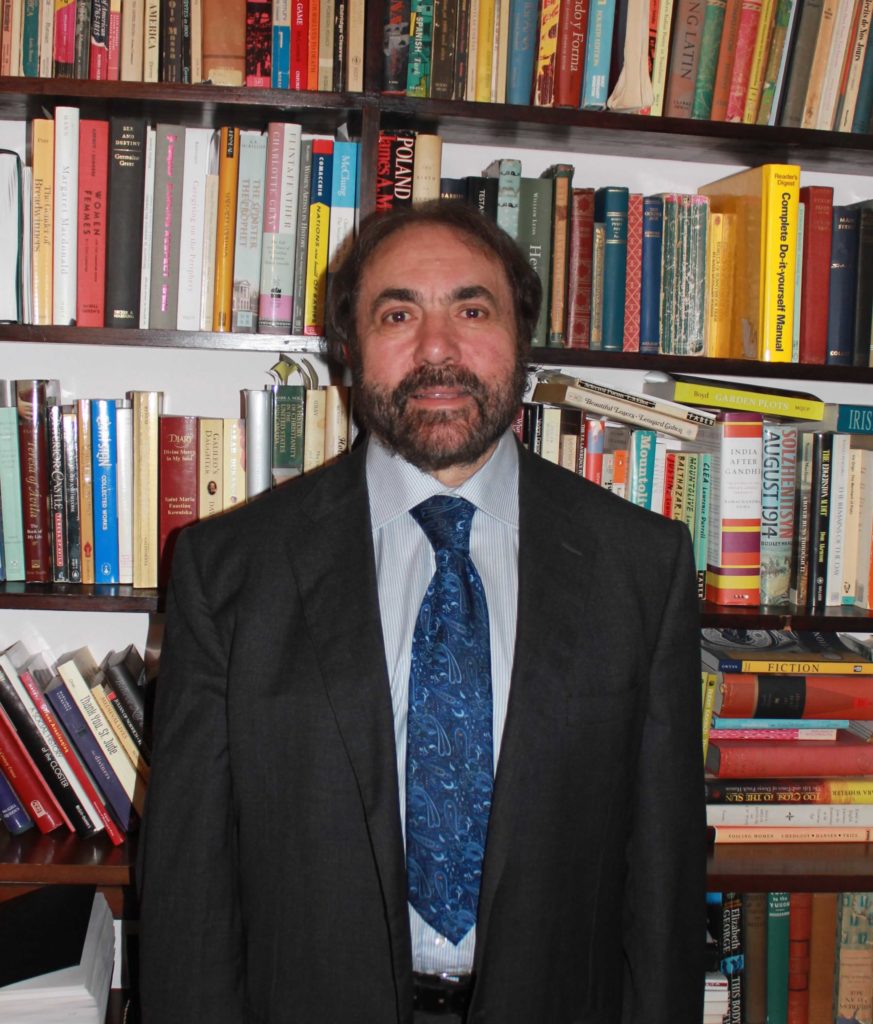 Colleagues, friends, and distinguished guests: Let me start by warmly thanking you for the honor you have bestowed on me by electing me President of AAUP. I am humbled by your honor and your presence here today.
For the past two days here in Boston we have been told by the AAUP membership that advocacy is our main priority, and I fully agree with this view as we, as a cultural industry, have a tendency to keep quiet about the part we play serving the educational mission of our parent institutions. One of the best advocates of our industry in my opinion was the late Chester Brooks Kerr, who I had the good fortune to meet when I began work in scholarly publishing, and I hope the tale I will tell you will inspire you to do more advocacy. Chester spent some 30 years at Yale University Press, 20 of which were as director. In 1949 Chester authored what became known as the Kerr Report, published by the AAUP, and in it he placed the university presses in the mainstream of contributions to society. He believed passionately that we could make a difference by what we published to culture, to politics, and to the environment. He also defended university presses publishing scholarly works with "commercial potential." While at Yale, as director, his press garnered many National Book Awards. He retired from Yale in 1979 and, in 1986, authored anew an analysis of changes that occurred in university press publishing from 1950 to 1985, which he summarized at the AAUP's Tucson, Arizona meetings, the same year he was elected to the Publishers Hall of Fame.
Chester worked tirelessly and continuously, championing and advocating our cause. Many of you here do not know the story of how he tried to help us meet the challenges we now face. You see, because Chester had dedicated his life to scholarly publishing, in 1999, just before his death at the age of 86, God paid him a visit and asked him to make a wish which He would grant to him. Chester thought and thought and came up with a wish: 'I've always wanted to go to Australia," he said " but am too old to sail, and I hate flying. Could you not build a bridge from San Diego to Brisbane for me so I can leisurely drive my car across the Pacific Ocean." God gazed upon him and said, "Chester, Chester. Do you know what you are asking for? It's some 7306 miles from San Diego to Brisbane, and the longest bridge to date in the world is over Lake Pontchartrain in Southern Louisiana, at almost 24 miles. You're talking about building a bridge some 305 miles longer than the bridge in Louisiana and, to boot, you want it over the deepest, the largest, and stormiest ocean in the world. My goodness, Chester, think of what a monumental project it would have to be, and the infrastructure we would have to put in place to make it workable for you to get there. And once it is built others would want to use it. And at your age, Chester, we would have to build quite a few rest stops, we would have to have gas stations, and restaurants, and we would have to have shelters when the typhoons hit. I'm sorry Chester, it can't be done." To which Chester replied: "But you're God, you can do anything." God, in return, shook his head and said: "Not this time, Chester. Can't you come up with another wish?" And so Chester thought of his valiant colleagues in scholarly publishing as they struggled with their publishing programs and said: "Okay then, for my colleagues still in scholarly publishing make it possible for all the member presses for the next 50 years to receive from their parent institutions all the financial resources they may need so that they can compete with the multinationals and publish all the scholarly journals and books in the world and sell them at a very affordable price to scholars, students, and libraries. Make it so that every provost funds its own press generously and without question." Upon hearing this wish, God thought for a second and turned to Chester and said: "Chester, you win. I'll grant you your wish: Will that be a two or four lane causeway to Australia?"
Had Chester second wish been granted instead of his first we would all be here today without a care in the world.
An incoming presidential speech to the Association is a combination of a presidential address as to what one hopes to achieve during one's tenure, and a state of the union address. It is meant to celebrate who we are, what we have achieved in times of peace and prosperity, and where we hope to go, and it is also meant to rally the nation in times of trouble, war, and crises and find a way of getting out of the mess by setting new directions so that peace and prosperity can reign anew. I'll leave it up to you to decide in which situation we are in now. But let me say that in my view our union and our own individual presses' positions and reputations are, by and large, strong, due to your hard work both at your own presses and your volunteer service on committees and boards of the AAUP. Yes, there are storm clouds and fires out there—there always are—but by and large we usually weather the occasional storm and fight the fires so we can enjoy the sunny and bright days. In all that I see and experience today, there are creative opportunities for us all and we must act so that we do not miss the boat. In our case, AAUP represents some 130 incredibly diverse and successful university presses, each of us having discovered and serving our particular niches, which in many cases mirror our universities' strengths. In our diversity there is strength and cumulatively we serve the overall educational mission of universities, and the nations in which we live, by disseminating the fruits of research findings of the world academy.
As we meet here in Boston, I do have four overall messages that I hope you will take away from here. All four wishes, I believe, complement and expand upon the vision that Peter Dougherty eloquently outlined last year in Chicago in his presidential address on the subject of "The Global University Press." The first message is that we must remain true to our mission. The second, like any institution whose mission has an infrastructure started over 100 years ago, is that we have to repair bridges and roads and, at the same time, invest in building new ones. This applies not only on the North American and European continents but on others. The third is the hard fact that today we have too few university presses to handle the explosion of knowledge that has been produced and will keep on being produced. In this regard we must expand the number of university presses in our collective on this continent and abroad by at least twofold within the next decade. The fourth is that we act in an even more cooperative fashion than we do presently in order to strengthen each individual AAUP member.
In my view, the world of university press publishing for our member presses in the rest of the 21st century will be just the same as it is today, but only a little bit different and longer. Looking at us in a historical perspective, what we are today and what we stand for is indeed almost the same as when the first university presses were founded in North America in the late 19th century and beyond, including Harvard, which is celebrating its centenary this year—congratulations Harvard as you join the centennial club of university presses. Today our mindset is plugged into the weather network and 24-hour news channels which report with great drama the latest storms and tragedies, and in that process try to demonstrate a rate of change which in isolation seems to be moving at warp speed. And because of these instant and repeated pulse-takings, we feel we are in an environment of rapid and dramatic change. We feel this way because we are now actually participants in documented events, events that were not reported in the past because one lacked the means to report them in real time, whether they be regional, national, or global. In our case, our inboxes are bombarded with hourly updates on changes being brought about because of the digital age, and these email blasts with appropriate attachments and links at times overwhelm us. But in historical context, my take on the present is that the changes and adjustments we are experiencing because of technology are not as dramatic as they seem and, again, my view on the future, based on my 38 years in scholarly publishing and 36 participations at these AAUP gatherings, is that we will adapt to change. University presses have always incorporated change and ridden out storms from day one. The publishing changes we are currently experiencing are mostly in how we deliver and cope with the explosion of knowledge advancement that is being produced and which we wish to convey to the reader, from a once strictly bricks-and-mortar or direct print delivery system, to an XML workflow world enabling us to make our press offerings also available digitally to, we hope, every person in the world who possesses a computer, iPhone, or reader. And in this process we will become even better publishers.
Since North American university presses were founded our mission has not changed: it has remained constant and must remain so in the future. In our case the mission and brand remains that of Daniel Coit Gilman, the first president of the Johns Hopkins University, who established the John Hopkins University Press and considered publishing not only as one of the raisons d'être of a great research university, but one of its "noblest duties." Currently we publish tens of thousands of books and thousand of journals on a yearly basis, the contents of which advance knowledge in every field of study imaginable for millions of students, scholars, and educated readers around the globe; and we maintain high standards through rigorous peer review. The Fates have been kind to us because we publish in a language that is the language of communication in the world so our audience, which more and more reads and speaks in the English language, is a growing—not a shrinking or disappearing—one. In most cases, we remain also the last bastion of quality: the books and journals we publish are rigorously edited, beautifully produced, intelligent, interesting, and, along with advancing scholarship, our books and journals promote public debates, which sometimes are not appreciated by governments, and contribute to culture. Our publications in a nutshell defend, refute, and create fresh interpretations of the world. With the tens of thousands of new books we make available in print and digital formats yearly, we routinely win numerous prestigious awards and, yes, occasionally we even have bestsellers.
Our almost 150 years of existence, I would say, demonstrate that our publishing model works. We have delivered on the mission that has been entrusted to us and we should be shouting our achievements from the rooftops of every research university on the continent. Unlike General Motors, we did not skimp on quality; and unlike the banks, we did not gamble with entrusted depositors' money, and thus we did not need emergency government bailouts during recent—or previous—economic downturns. Our editorial and business acumen, and the fact that for us quality is job one, saw us through the economic storms. We still managed in troubled times to break even, and in addition generate some profits to reinvest in either—or both—expanding our publishing programs and remaining technologically up-to-date. Yes, some of us do receive institutional financial support, for which we are thankful, or otherwise our existence would be more difficult. But by and large, 85-90% of our operations are covered by the sales of our publications. Can anyone here name any academic units in our own universities that generate this astounding degree of self-financing? My two provosts at McGill and Queen's Universities have told me that, with a little investment, our press has delivered much to them. I hope this is true in your case too, but I fear most of the universities which own us have not had the opportunity to tell us this, nor have they the continuous knowledge that university presses have over our long history incorporated in our publishing programs the newest forms of workable, new technologies, or that we collectively have been, and remain, on the leading edge of digital delivery of journals and books. This is overdue news that has to be communicated to them.
I have mentioned already that we must mend bridges, and the most important one we have to work on is re-establishing our relationship with our library community. We have after all the same mother, which goes by the last name of università. We have to re-establish the direct relationship we used to enjoy in the past and have direct contact with the libraries as in the days when they directly bought books and journals from us and were our biggest account. We know that they will never be our biggest accounts again, but the current climate and at times adversarial situation we have with them, and they with us, cannot stand, and we must make sure the chill does not last. Let us be partners with them, and they with us. Let us decide and define what constitutes "fair dealing" (in Canada) and "fair use" (in the US) and agree with them what we presses will charge for materials that do not fall under fair dealing and fair use. Let ARL, CARL, and AAUP sit as a family in a room and define for the benefit of all what is free and what is to be paid for. I understand that both sides must be willing to give some ground, but isn't diplomacy a better way to resolve the divide that the one that currently exists? This is a pressing concern for all users of knowledge not in the public domain and for the authors who entrust copyright to their publishers.
Recently, I was rewatching the movie The Godfather: Part 1 and as the plot unfolded, I could not help but remark on the scene after Sonny Corleone is gunned down and in return the same happens to Tattaglia's son and war ensues. Even under those circumstances, common sense had to prevail. You will remember the scene: it's the one when Don Corleone, recovering from an ambush attack, calls a meeting of the families and says:
Ah well, let's get down to business. We are all honorable men here, we don't have to give assurances as if we were lawyers. (He sits, gazes out at them, and sighs.) How did things ever go so far? Well, no matter. A lot of foolishness has come to pass. It was so unfortunate, so unnecessary.
Don Corleone pauses; and Tom Hagen hands him a cold drink.
We are quits. Let there be a peace … (He gestures expressively with his hands.) That is all I want…
As President of AAUP that is all I want for us all, and I do not find it difficult to extend a hand of friendship on behalf of AAUP and pledge to work with ARL, CARL, and others so that peace is brought about. There is a tremendous amount of undocumented library-press cooperation going on at this time and, with family peace, let us put even more of our concentration on new initiatives for the benefit of both.
At the same time as we are rebuilding bridges, we need to create new ones. We must make room in our association for university scholarly publishing programs that do not squarely look exactly like our own, but that do have the same mission. This applies both on the national and the international levels. We must allow for flexibility and be willing to be more inclusive and have open dialogue with these other entities. On the international front, we will work hard trying to bring into our association university presses from other countries. We can learn much from each other's experiences.
One of the problems we have is that there are too few university presses in a continent that has well over 2,000 accredited institutions, which are looking for answers on how to control and manage periodical acquisition costs and the growth of new publications available each year. Some of these institutions are not familiar with what we do, how we do it, or what we stand for. In their search for answers, these universities and their academy try to reinvent the wheel. It is difficult for me to understand that less than 4% of universities do not believe in the mission charge for their institutions that Daniel Coit Gilman gave to his Johns Hopkins Press. These accredited institutions—even some who have presses—when they think of us, they automatically lump us in with the Elseviers of this world. It is time that we as an association and as individual presses communicate our message loudly and clearly to all universities: "We are not Elsevier. We are you. We are your creation and model for controlling costs and setting up electronic delivery of scholarship. We were and still are your solution. There is no need to reinvent the wheel." I suggest that AAUP enter a discussion with university provosts and encourage, let us say, over time, 100 of them to create presses on their campuses which publish books and journals. I am certain that whatever universities invest collectively in creating university presses, they will be directly compensated in an overall reduction of university library acquisition budgets across the board. The reason is that we university presses tend to price our books and journals at a lower list price than commercial publishers.
According to the AAUP Directory, half of member presses publish scholarly journals. While this is impressive, my view is that almost all university presses should be publishing journals. The differences that once existed between journal and book publishing are merging. Having both programs on board at a press now makes economic and strategic sense. It is no accident that the first presses to enter the digital world vis-à-vis books had substantial journal publication programs. On another level, if we, as a collective, were to double the number of journals we publish, surely we also would be helping our universities and scholars to lower their overall costs of serial purchases? As not-for-profits, we would not have to build in our budgets the same profit and risk factors percentages that commercial houses must add. Also, with regard to journals, I find it sad that at these meetings our journals employees no longer attend to the same degree they used to some 20-25 years ago: they now prefer instead to attend other meetings for professional development. The fact that we currently are unable to provide a significant number of workshops, sessions, and professional development at these meetings for our journals people is unacceptable and we must find a way to provide a an adequate number of workshops and sessions in the coming years at these meetings with the hope of our journals people gradually coming back to this event. I have some ideas on how to accomplish this and I propose to raise the matter with the board tomorrow and with the Journals Committee subsequently. In anticipation of the board responding positively, I have already appointed two individuals to co-chair that committee, as they will have their hands full during the year coming up with and implementing a strategic plan.
As an industry we are generally healthy, but I see room for more association cooperation to improve our financial positions among our members for two reasons. One, we are now dealing with players that are much larger than in the past. For most of us Amazon is our biggest account and there are also the Googles, Apples, Microsofts, and Sonys out there. Even the bigger presses amongst us, with the possible exception of Oxford and Cambridge, are not equipped to deal one on one with these giant enterprises. UPCC is a valiant example of how this can work for all, but overall it seems to me that the larger presses, the tier three and four presses of AAUP, are being more successful and aggressive in pursuing joint, cooperative projects. We must find a way for tier one and two presses to do the same. My press is situated in a country where the domestically owned publishing industry is dwarfed by the large multinational companies. The Canadian-owned sector has responded principally through the Association of Canadian Publishers and the Association of Canadian University Presses to create cooperative initiatives for the industry to level the playing field between themselves and the multinationals. Two that I would mention are eBOUND Canada and Livres Canada Books. The former's purpose is to advance the digital engagement of publishers no matter what size or level of expertise, and to provide them with joint digital asset management, ebook conversion, retail distribution of digital products, research, and education. The latter supports the work of Canadian publishers to develop exports, rights sales, and international partnerships through a range of services, including financial support, promotion, research, training, and collective presence at major international fairs and exhibits. I know that the situation AAUP finds itself is somewhat very different from the one in Canada and elsewhere, but things are changing in the world and we can learn from presses in other countries where collective solutions are more practiced than is the case in North America. We can learn from these new members as much as they can from us. Bringing into the AAUP more international members will stand all of us in good stead because we will learn from each other. There are other collective actions we can take such as buying paper together from printers, getting better printing quotes, doing joint exhibits at learned conferences, etcetera.
During the coming year the board will be grappling with the matters I have raised, as well as ideas and plans the other members of the board will have. We will do our best to listen to you and to help you all adapt and prosper so we can all continue to be successful in our mission to advance and preserve knowledge. We will keep you up to date in whatever we will be doing as it affects you and others, and I do hope that there will not be too many surprises that come up.