The University Press of Colorado Director Begins Term as 2016–2017 President
NEW YORK, NY—Darrin Pratt, Director of the University Press of Colorado, assumed leadership of the Association of American University Presses (AAUP) on June 18, 2016, at the Association's annual meeting in Philadelphia, Pennsylvania. Preceded by Meredith Babb, Director of the University of Florida Press, Pratt will lead the AAUP for one year, through June of 2017.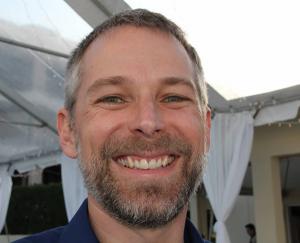 Darrin Pratt is Director of the University Press of Colorado, a position he has held since 2000. During his tenure, he has been responsible for reshaping the editorial program and improving its profile, strengthening the balance sheet substantially, and merging University Press of Colorado and Utah State University Press to create greater scale for both imprints and provide a innovative blueprint for university press collaboration.
From 2009 to 2011, he served as the Principal Investigator on the Archaeology of the Americas Digital Monograph Initiative, a joint project of the University of Alabama Press, the University of Arizona Press, University Press of Colorado, the University Press of Florida, Texas A&M University Press, and the University of Utah Press funded by the Andrew W. Mellon Foundation. Together these six presses explored the possibilities for publishing scholarly monographs enhanced with multimedia and rich data sets. The result was a partnership with the University of Toronto Press on what is now known as Toronto's P-Shift editorial and production workflow.
Prior to becoming Director, Darrin was the Assistant Director and Sales & Marketing Manager at University Press of Colorado, and he has also held editorial, marketing, and sales positions at Ohio State University Press, Indiana University Press, and Columbia University Press. Darrin has a Master's in English Literature from Indiana University, and he obtained his undergraduate degree from Kenyon College in his home state of Ohio.
A vital member of the AAUP community, Pratt served on the Board of Directors since 2010 and has served on numerous committees, including the Admissions & Standards Committee, Nominating Committee, and twice on the Annual Meeting Program Committee. In 2015, his invitation to Colorado poet Aaron A. Abeyta resulted in one of the most remarkable addresses to an AAUP meeting in memory: the stirring and inspiring "Letter to Pratt in Praise of Books."
As President, Pratt will lead the Association as spokesperson and advocate for member presses, working with the Executive Director and Board of Directors to help steer the organization.. His insight and experience in our community will greatly help AAUP continue to advance scholarly publishing and the humanities. "We must see differently; it is, perhaps, the only requirement of the job," wrote Abeyta to his publisher, Darrin Pratt.
About AAUP
The Association of American University Presses is an organization of more than 140 nonprofit scholarly publishers, dedicated to the support of creative and effective scholarly communications. Through its programs and information resources, AAUP helps its members fulfill their common commitments to scholarship, the academy, and society. Learn more at www.aaupnet.org.
Media Inquiries
John Michael Eadicicco
jeadicicco@aaupnet.org
+1 917.244.3859