MIT Press Associate Director Honored at Annual Meeting
NEW YORK, NY—Rebecca Schrader, Associate Director and Director of Finance & Operations at The MIT Press, was honored at the Association of American University Presses (AAUP) Annual Meeting in Boston for her service to scholarly publishing with the 2013 Constituency Award.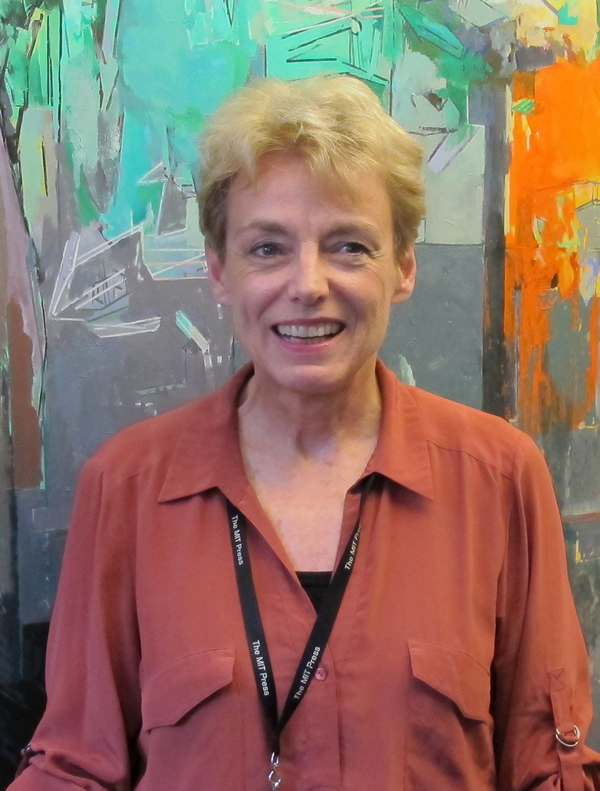 The Constituency Award was established in 1991 to honor staff at member presses who have demonstrated active leadership and service to the Association and to the scholarly publishing community. In addition to formal service on the Association's board and committees, Schrader has been a committed peer mentor and educator. Ellen Faran, Director of The MIT Press and presenter of the award, believes that "there are likely more presses with stronger financial management these days thanks to Rebecca's teachings … she is an innovative leader and a generous sharer with others of insights about innovation."
Schrader has a long history of service and commitment to the AAUP community. She has served on the association's Board of Directors as Treasurer and on the search committee for its new executive director. She has served on the Business Systems and Nominating Committees and helped develop the Crisis Management Toolkit. She frequently participates in panels at the Annual Meeting and has helped plan and lead the Financial Officers Meeting. She has been a digital trailblazer, one of the first to design and implement an XML-first workflow for a university press, and then share that experience and expertise with her colleagues.
Schrader holds a Ph.D. in Germanic Languages and Literatures along with an MBA from the University of Michigan. Her university press career has also included terms as CFO at the University of Michigan Press, Island Press, and Columbia University Press.
Recent winners of the AAUP Constituency Award also include Vicky Wells, University of North Carolina Press (2012); Don Collins, University of Chicago Press (2011); and Will Powers, Minnesota Historical Society Press (2010).
Read more about the history of the Constituency Award and see its complete Honor Roll.