Honored as Advocate for University Press Publishing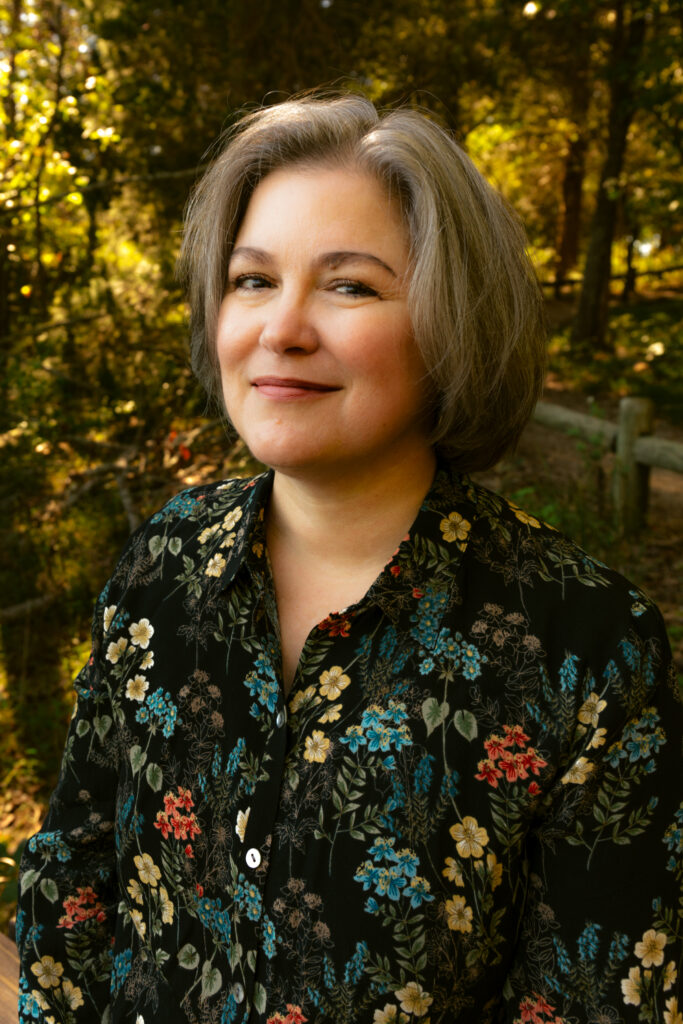 New York, NY, and Washington, DC—Essayist Margaret Renkl is the recipient of this year's Stand UP Award from the Association of University Presses (AUPresses). Charles Watkinson, 2022-2023 president of the Association and director of the University of Michigan Press, made the announcement today during the AUPresses 2023 Virtual Annual Meeting.
The Stand UP Award honors those who through their words and actions have done extraordinary work to support, defend, and celebrate the university press community. The award is intended to recognize advocates who stand up from within the communities that presses work with, speak to, and serve.
A guest opinion contributor to the New York Times, Renkl is being recognized for her deep appreciation of university presses and university press books, particularly as expressed in her essay, "University Presses Are Keeping American Literature Alive" (November 14, 2022), which was published at beginning of University Press Week, an annual celebration of the impact of a global community of university presses.
In this column, Renkl surveys her stacks of "beloved" university press books; they are not just scholarly works, she writes, but also "small-market books for general readers" in a wide variety of genres and fields. She goes on to offer examples from a number of university presses—including Vanderbilt University Press, Ohio University Press, West Virginia University Press, and the University of Georgia Press—and to praise university presses in general for taking a chance on "the kinds of books that commercial publishers increasingly ignore."
"Our community is grateful that Renkl's commitment to sharing her appreciation of the flora, fauna, politics, and culture in the American South is matched by her recognition and willingness to stand up in support of the work of university presses," said AUPresses executive director Peter Berkery.
Renkl is the author of Late Migrations: A Natural History of Love and Loss (Milkweed Editions, 2019) and Graceland, At Last: Notes on Hope and Heartache From the American South (Milkweed Editions, 2021), which received the 2022 PEN/Diamonstein-Spielvogel Award for the Art of the Essay. A graduate of Auburn University and the University of South Carolina, she lives in Nashville.
Read more about the Stand UP Award and past winners here.
About the Association of University Presses
AUPresses is an organization of nearly 160 international nonprofit scholarly publishers. Since 1937, the Association of University Presses advances the essential role of a global community of publishers whose mission is to ensure academic excellence and cultivate knowledge. The Association holds intellectual freedom, integrity, stewardship, and equity and inclusion as core values. AUPresses members are active across many scholarly disciplines, including the humanities, arts, and sciences, publish significant regional and literary work, and are innovators in the world of digital publishing.