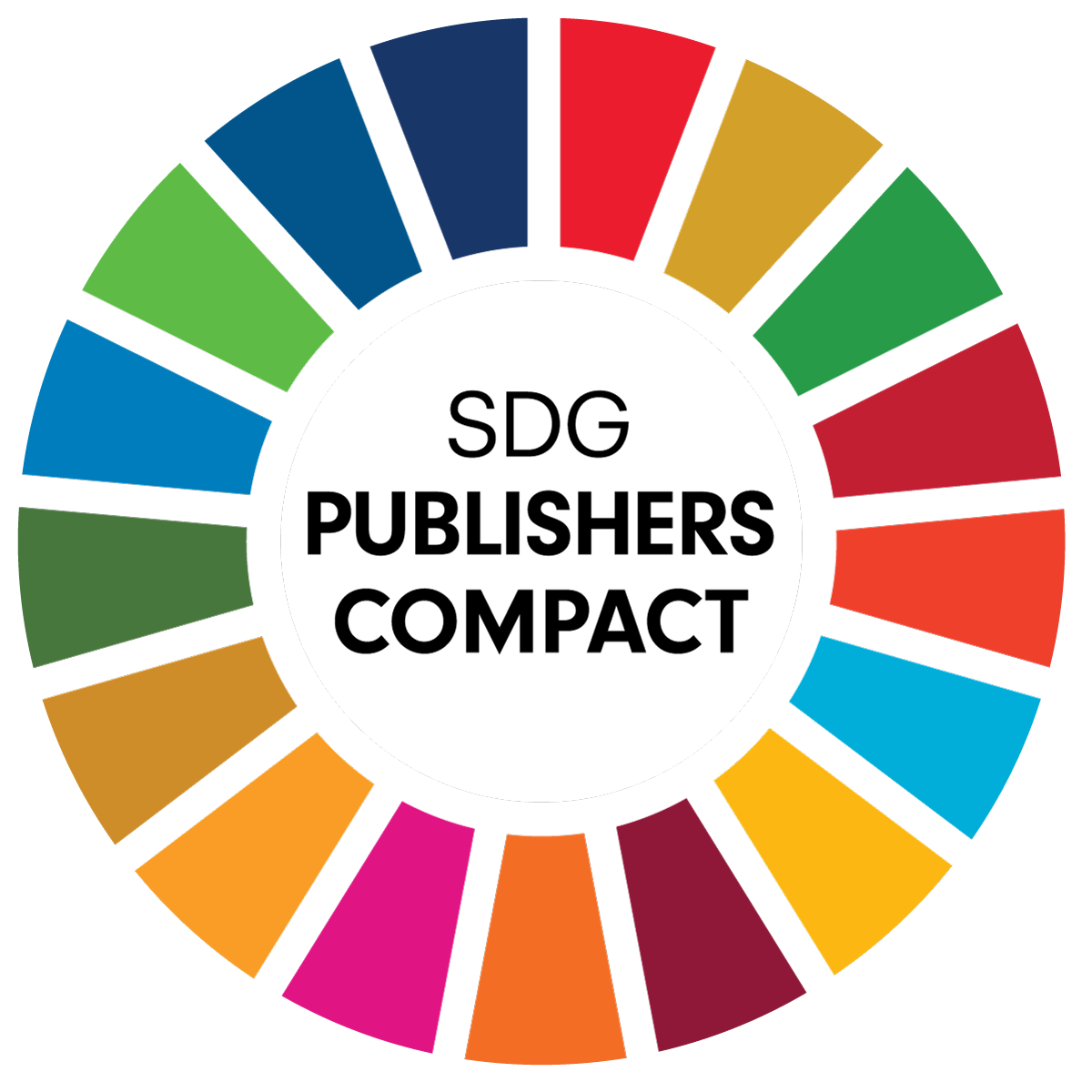 New York, NY, and Washington, DC—The Association of University Presses (AUPresses) is proud to be a signatory to the United Nations Sustainable Development Goals (UN SDG) Publishers Compact. The Publishers Compact "is a voluntary commitment that recognizes the responsibility of the publishing industry to create a sustainable future through action." Announced by the International Publishers Association (IPA) and UN at the 2020 Frankfurter Buchmesse, the Compact aims to accelerate industry movement towards the goals adopted by world leaders in 2015.
Through the rest of the UN's 2020-2030 "Decade of Action," AUPresses will promote the Sustainable Development Goals throughout our scholarly publishing community, and develop partnerships and programs that will work towards selected goals. Initially, the Association will focus on SDG #17: Partnerships for the Goals, creating a community hub dedicated to the Publishers Compact where member presses can share knowledge and ideas, collaborating on sustainable action.
Goals including SDG #10: Reduced Inequalities, SDG #5: Gender Equality, and SDG #8: Decent Work and Economic Growth will be supported by the existing and planned projects of numerous Association Committees, including the Equity, Justice, and Inclusion Committee, a new Open Access Committee, and the Business Committee. SDG #4: Quality Education will be advanced through the continued commitment of the Association's global membership to the publication of rigorously reviewed and professionally edited scholarship and educational texts. AUPresses will look to help coordinate reading lists of members' publications focused on the goals in the future. More information about the AUPresses commitment to the Publishers Compact and work towards the goals may be found online.
Michiel Kolman, Chair, IPA Inclusive Publishing and Literacy Committee, stated: "We are delighted to see the Association of University Presses sign the SDG Publishers Compact. We look forward to the members of AUPresses exchanging best practice on how university presses can contribute to achieving the Sustainable Global Goals by 2030."
"The UN Sustainable Development Goals and the Publishers Compact are fully embraced by the core values of the Association of University Presses, and in harmony with the mission-driven spirit of our global community," said AUPresses President Lisa Bayer. "I am proud to see the Association and the Board of Directors join the Compact at such a key juncture for our industry and, indeed, our planet."
About AUPresses
AUPresses is an organization of more than 150 international nonprofit scholarly publishers. Since 1937, the Association of University Presses advances the essential role of a global community of publishers whose mission is to ensure academic excellence and cultivate knowledge. The Association holds intellectual freedom, integrity, stewardship, and diversity and inclusion as core values. AUPresses members are active across many scholarly disciplines, including the humanities, arts, and sciences, publish significant regional and literary work, and are innovators in the world of digital publishing.
About the International Publishers Association (IPA)
The International Publishers Association (IPA) is the world's largest federation of national, regional and specialist publishers' associations. Our membership comprises 86 organizations from 71 countries in Africa, Asia, Australasia, Europe, and the Americas. Through its members, IPA represents thousands of individual publishers around the world who service markets containing more than 5.6 billion people. The IPA's mission is to promote and protect publishing and to raise awareness of publishing as a force for economic, cultural, and social development. www.internationalpublishers.org
About the UN Sustainable Development Goals
The Sustainable Development Goals, adopted by all UN Member States in 2015, are a universal call to action to end poverty, protect the planet, and improve the lives and prospects of everyone, everywhere. Encompassing everything from health, to gender equality, and education, the Goals will mobilize efforts around the world to end all forms of poverty, fight inequalities and tackle climate change, while ensuring that no one is left behind. www.un.org/sustainabledevelopment/